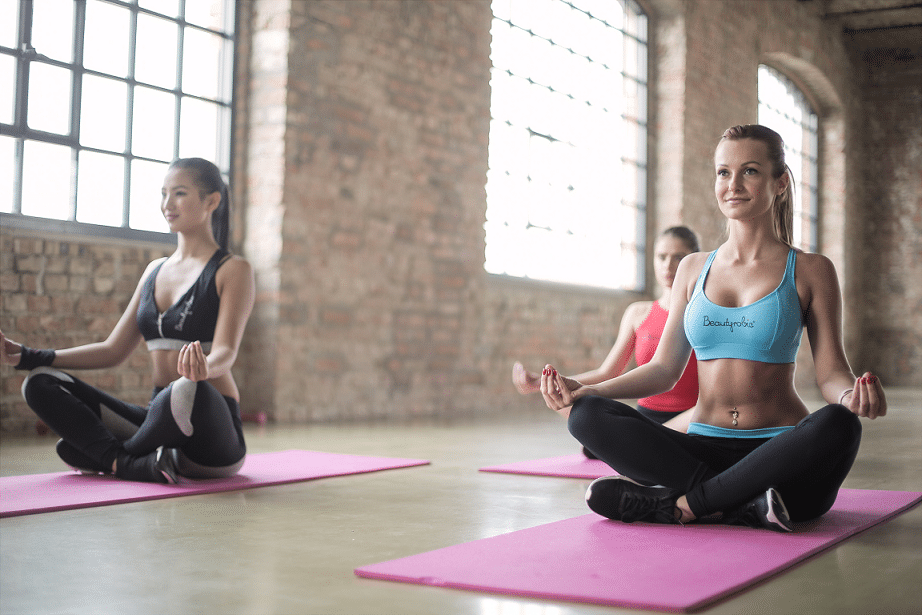 Searchers Can Now Book Yoga Classes Right From a Google Local Search
Local SEO expert Mike Blumenthal spotted the Reserve With Google feature showing up in the 3-pack map search results. We've checked it out and discovered that it is appearing in Local Yoga search results too meaning that people can now book a yoga class at your studio directly from Google Local Search. It's important you know how you can give this option to people looking for your business. After all, some people may prefer to book appointments this way, without visiting your website or calling you.
Reserve with Google
Mike writes, "Transactions in Local Search via Google's Reserve with Google tool have historically been limited to Knowledge Panel results. It appears that these transactional capabilities have expanded or will be expanded to include embedding calls to action directly into the Local 3-Pack search results."
Here's what this means: When a searcher types in "yoga studio", they will see an option to book a class. There's normally an icon of a blue phone with the word "CALL"; however, with Reserve with Google, a searcher may see a blue calendar with the word "BOOK". Check out the second search result, "Dallas Yoga Center", below.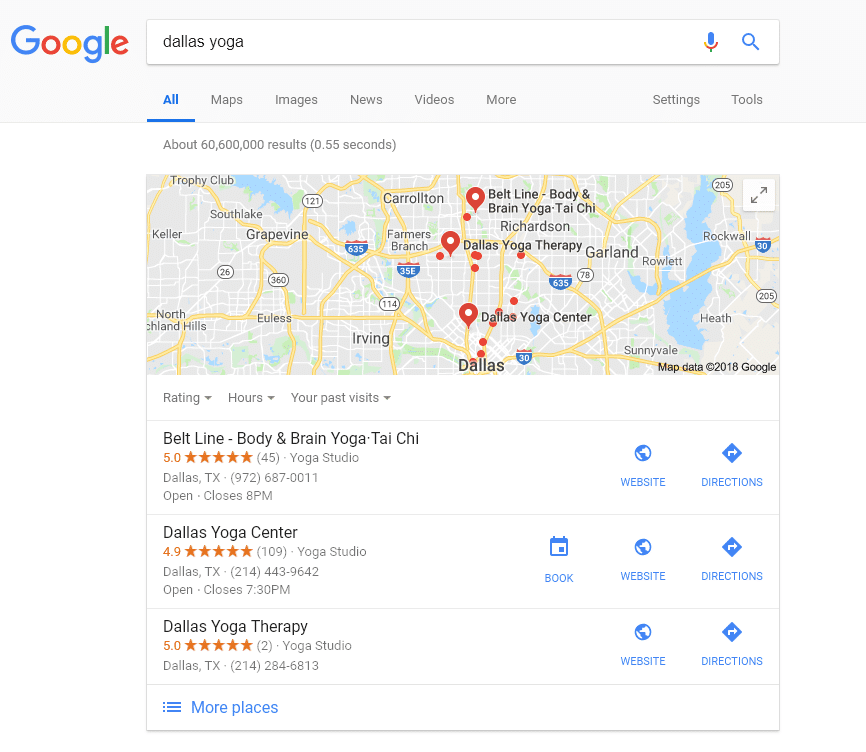 We also found this feature to be very prevalent in Chicago, L.A., and other major cities.
Chicago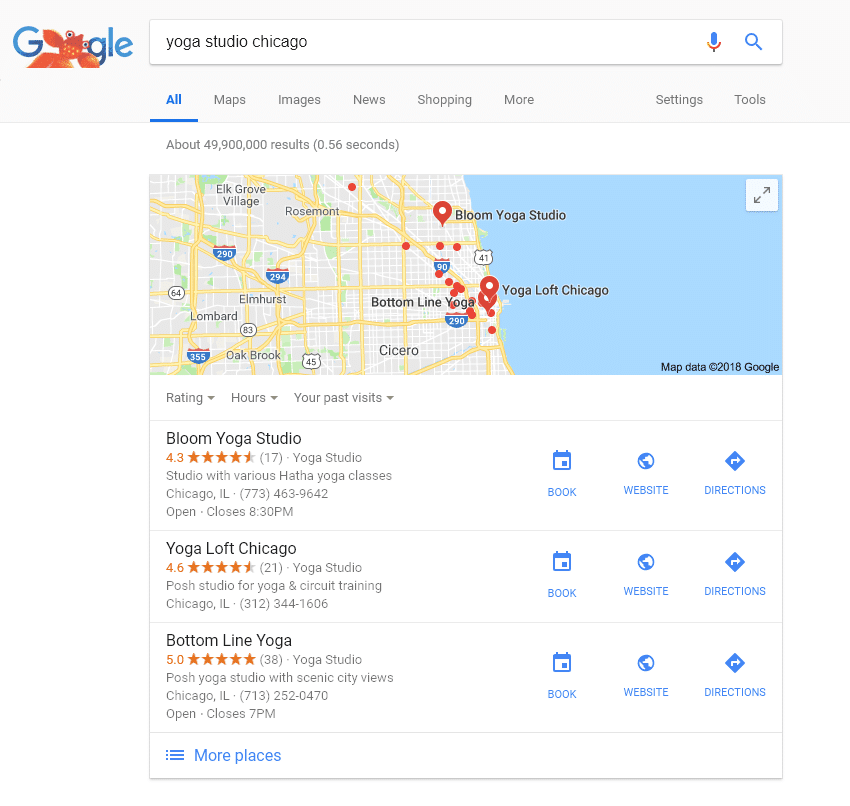 Los Angeles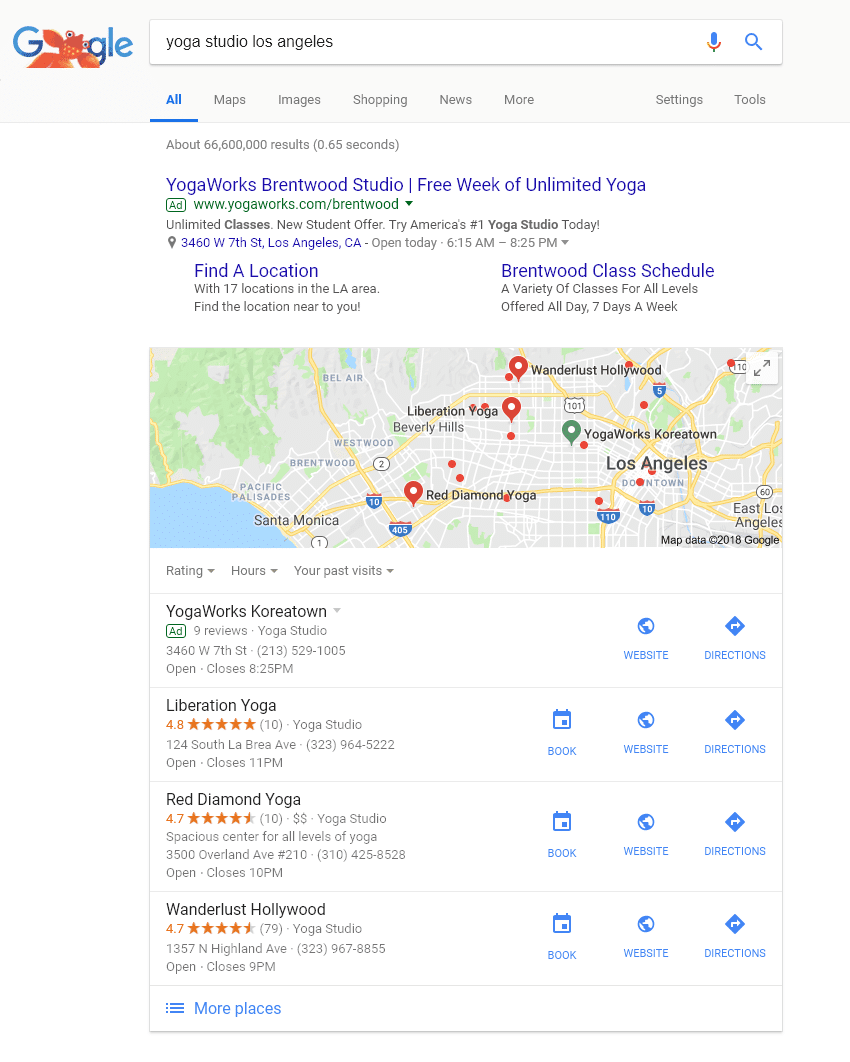 Integration Partners You Need
In order to let potential clients use Reserve with Google, you need to sign up with a scheduling app partner. Mike writes Reserve with Google "was initially focused on Spas and Gyms that worked with a limited set of 12 scheduling apps. In April of this year, restaurant booking using the Reserve app was added via OpenTable. Subsequently, Google expanded the number of scheduling app partners to now having 36 partners with an additional 33 partners "coming soon"."
Besides OpenTable, other partners include WellnessLiving and MINDBODY. Here's why you should know about these two partners: they serve online bookings for the fitness industry. That includes yoga studios! Check out the current, full list of Reserve with Google partners below. It includes available partners as well as partners "coming soon".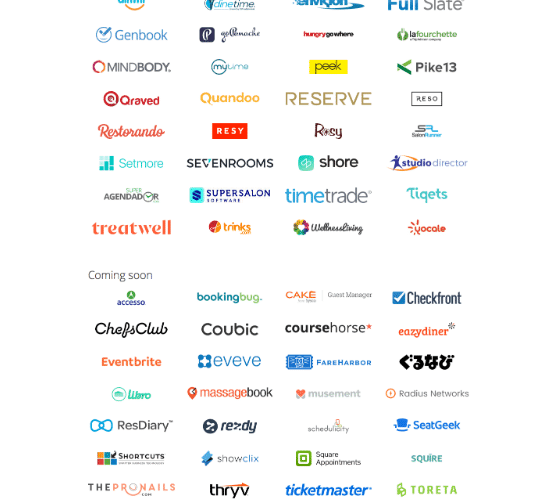 Final Thoughts
The world of online marketing is fast-changing. In order to position your yoga studio for success, consider learning about and implementing the latest marketing and accessibility techniques.
Google search continues to improve with new capabilities. Mike writes, "we will start seeing these transaction capabilities directly in the main Local Search results with ever-increasing frequency as Google's Local Search becomes ever more transactional in nature." Make sure you get ahead of the curve and optimize your business so clients can book yoga classes from Local Search results.
Featured photo by Bruce Mars on Pexels
Local Search results and Google Reserve partners photos are screenshots by Yoga SEO Marketing